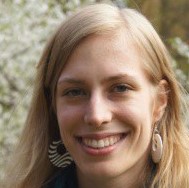 SONJA TOTZ
---
PUT YOUR JOBTITLE HERE
PUT ANNOTHER AFFILIATION HERE
I hold a PhD degree in climate physics at the Potsdam Institute for Climate Impact Research.
My current research focuses on climate change and its impact on dynamical features such as jet streams and the Hadley cell circulation.
In this context I study dynamical changes that are directly relevant to subtropical regions like the Mediterranean, a hotspot
of climate change and at risk of desertification. Therefore, I use both data-driven methods such as cluster analysis and network algorithms as well as climate modelling simulations.